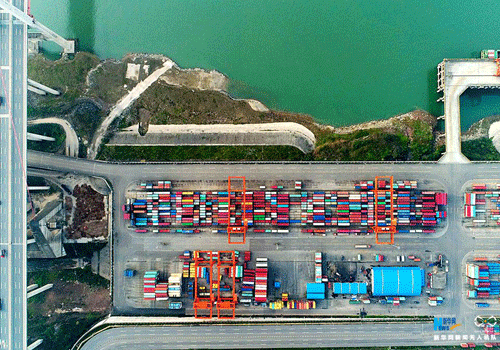 Colorful box containers are unloaded at Guoyuan Port in Chongqing. [Photo by Wu Beihai/Xinhua]
The port, connected to railways, waterways and roads, is located at the intersection of the trade route of the Belt and Road Initiative and the Yangtze River Economic Belt, which is currently under development.
The Belt and Road Initiative was first introduced by Chinese President Xi Jinping in October, 2013. As a development strategy that involved Asian, African and European countries, it attracts attention from both home and abroad.