As part of a new activities series, more than 30,000 hydrangeas will be awaiting visitors at Liangjiang's International Movie City from May 20 to June 18.
In addition to a beautiful sea of hydrangea flowers, additional activities will include a traditional folk wedding parade, free nighttime karaoke and huge bonfire parties making the International Movie City a perfect romantic spot for springtime couples. "The scenic area has stepped up to improve its tourism facilities to meet national standards as a 4A-rated scenic spot," said Ren Xiaoman, marketing manager of Liangjiang's International Movie City.
Located in the Liangjiang New Area's Longxing Industrial Park, the 120,000-square-meter movie city resembles the film sets in Zhejiang's Heng Dian Studios, a unique tourist attraction where films are shot.
Ren added that the movie city planted the hydrangeas to not only beautify the surrounding area, but to also attract visitors.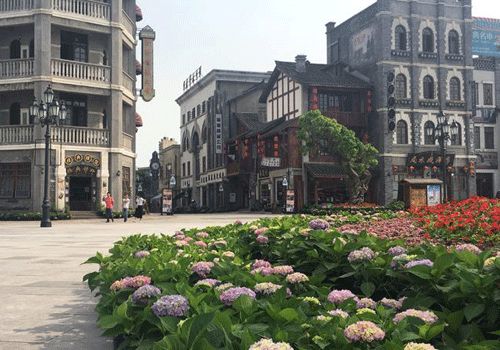 A huge hydrangea terrace sits at the center of Liangjiang's International Movie City. [Photo/liangjiang.gov.cn]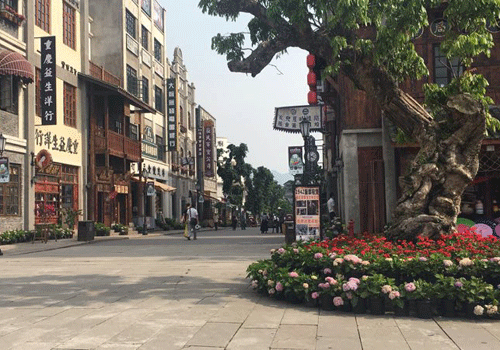 Hydrangeas are planted in every corner of Liangjiang's International Movie City. [Photo/liangjiang.gov.cn]
Hydrangeas are planted in every corner of Liangjiang's International Movie City. [Photo/liangjiang.gov.cn]
Edited by Zachary Dye